I have this crazy recollection of telling someone who I was ready for school to start to get back into a routine.  Um yeah well, I need to travel back in time and smack me.  What was I thinking?
I have composed a few posts in my head this week, but unfortunately, had no time to type them out.  Now, as I sit here in front of my computer, I have no idea what they were about, although, my guess is that more than a few of them were about feeling overwhelmed.  Because man, am I  overwhelmed!
The high school soccer season started (in addition to middle school basketball) and their schedule is jam-packed.  Not to mention the fact that I agreed to a Board position for the Soccer Booster Club.  Then there's the Board position that I hold for the Middle School PTA and the fact that I agreed to help out the Elementary School PTA with their Sales Tax Return.  Nope, you are correct.  I no longer have an elementary school student, but I also don't have the ability to say NO.
Mostly though, its my kids that are running me ragged.  They have quite the little social lives and THAT requires the services of Mama's Taxi.  Just this past Saturday night, after two days of soccer games, I chaperoned six teenage boys to a movie not of my choosing.  Let me just say that the movie did not fail to disappoint me as being a disappointment.  I would have preferred to see Zero Dark Thirty, but I was out-voted.  (Who am I kidding?  Like I got to vote!)
There were moments that I enjoyed.  (And I stress the word "moments.")  I enjoyed listening to the conversations to and fro the movie.  Those boys are funny.  I feel sorry for their future wives, but they are funny.  I sat with a fun group of parents at the soccer game on Saturday.  ADULTS.  Real live adult conversations.  I mean, sure we talked about our kids and soccer, but no one rolled their eyes at me.  (At least not to my face!)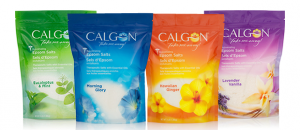 Other than those few moments, I've spent a significant amount of time contemplating running away.  I don't even care where I go, but Calgon, please take me away.  Surely there are other moms that feel this way or they wouldn't have created a commercial about it, right?
I recently started following Sessica's blog, and I read her post about Defining a Single Mom.  She talks about the different types of single moms out there and I realize that my role as a single mom has morphed over the past five years.  I went from having a fairly pleasant co-parenting relationship with my ex (as long as I gave into everything he wanted and was at his beck and call for the kids to be dropped off) to more of a parallel-parenting relationship with him, and now I'm just a Single Mom divorced from a Deadbeat Dad.
Although my ex's visitation schedule has always been less than rigid, there were occasional times that I got for just me.  For a while, that time made me very anxious, so I filled it with friends and (ugh) a boyfriend.  (I hate that word.  We really need to come up with a new word for when you are over 40.  And don't suggest "lover" or I might puke.)  Then I was on call when the boys were with their dad because they spent the majority of the time begging to come home.  Now…
Well, we all know about the now.  I blog about it often.  Let's recap, though, just for fun.  The last time that my boys spent the night with their father was in August.  And since the beginning of October, if you add up all of the time that they have spent with him, it is less than 24 hours. (Trust me on this.  I'm pretty good at math.)
Some people (him) might try to argue that this is what I wanted to come out of this whole visitation court thing.  Alas no, I wanted him to get his act together.  I wanted him to find a place to live and provide a stable environment for his kids and support them financially and emotionally.  This disappearing act is actually THE OPPOSITE of what I wanted.  (Says the girl who filed for divorce to get his attention only to learn that he was having an affair and was actually handing him the key to the gate of the greener pastures.)
But here I am with no help and barely any sanity and no one to blame.  Now that I am finished working my full day in an office, I get to go home and cook dinner and sit on top of a child to get him to read a book and then wash a basketball uniform and clean up messes and hear sarcastic remarks from teenagers and everything else that a single mom does on a weekday night.  Gosh, I'm almost giddy with excitement.
Unless my car decides to drive somewhere else.  Preferably somewhere that won't require me to do anything for anyone.  No washing, no cooking, no sweeping, no chaperoning, no calculating, no budgeting, no yelling about homework, no chauffeuring, and no animal poop cleaning.  Maybe even a place with a nice relaxing bubble bath.  CALGON, can you hear me?  Take me away!