Guess who celebrated a birthday last week?
Oh no, wait, it wasn't me.  If it was me, there would have been more posts about grey hair sightings and wrinkle counts.  Plus some crying.  It was The Ex.  (And I don't care about his grey hair or wrinkles.  In fact, I welcome them.)
Anyway, I decided that the boys should take him out to dinner and spend some time with him for his birthday.  I figured that I see my dad twice a year (birthday and Christmas), so they should suffer experience the same.  After they were done angrily complaining about giving up part of their weekend, I offered to purchase a gift card to a restaurant of their choosing and asked them what kind of gift that they wanted to give him.
[Insert the sound of crickets chirping.]
"Okay, well let's think of things that he likes to do.  Maybe that will help.  What does he like to do?"
Youngest Son:  "Drink beer."
"Forget it.  I'm not buying him beer." 
Hmmm…let the brainstorming begin.
Let's see, last week, when The Ex was at my house, he whined about the loss of the fun things he used to enjoy, like hunting, fishing, and golf.  Those things were replaced long ago with drinking, womanizing, and gambling.  Nope, no gift ideas there.  The loss of those hobbies…and a residence of his own…and potentially his truck (we get him car cleaning stuff for Christmas) make him much harder to shop for.  He stated that he never does anything.  Just sits around.
[Insert the sound of a tiny violin playing.]
I suggested that we buy him a couple of movies and some snacks to go with those movies.  (The good thing about this gift is that he can enjoy it even if the bank does repossess his truck.) The boys agreed and even offered movie suggestions.  Score!
I knew that I could get the gift card, movies, and snacks all at HEB while I was doing my normal grocery shopping, and that just seemed like a bonus because I wouldn't have to make an extra trip for a man who I kinda loathe.  While I was there, I passed by a display of baskets already prepared for Valentine's Day or the Superbowl or I don't really know what.  Some baskets had romantic things and some baskets had party things.  One such basket had a 12-pack of beer, chips, queso, salsa, and summer sausage.  We have a winner.
I know, I know, it is TERRIBLE to give a known alcoholic this basket.  Especially from his children.  But I find it so ironic, and I simply love irony.  (When it deals with someone other than me.)
I brought it home and my oldest son said, "Is it even legal for us to give him beer?"
"Well, you aren't going to DRINK it with him, so I think you're safe." 
And so the boys took their father out for dinner and quality time.  His new family had other plans, so the boys got quality ALONE time with their father.  They said that it was great!  They watched a movie and played video games.  They laughed as they told me that their father's Gamer Tag name is "sup biches."
"But mom, it isn't that bad because he spelled it without the 't.'"  Oh yes, that makes it MUCH better.
They didn't laugh as they told me about the child support conversation.  The what conversation?  Why in the world were you talking about that?"
Youngest Son:  "Well, Dad saw my new shoes.  I told him that I bought them with my own money, but that didn't stop him."
Apparently, my ex wanted the boys to know that he pays child support.  And as such, he's actually the one that pays for all of their stuff.  So when they get new shoes or we go on a trip to an amusement park, he really paid for it.
Man with one dollar to his name and no financial sense, say what?
Luckily the real world isn't like the cartoon world, so the kids couldn't see the steam coming out of my ears.  Through gritted teeth, I replied, "Well, it is true that your father pays child support each month and it is very much appreciated.  Although it doesn't cover all of the expenses, it does help.  I think that child support is really meant to cover things like shelter, food, and clothing, but we can certainly say that I pay for those things and your dad pays for the extras like fancy shoes and fun trips.  I think he would like that better and I'm okay with that."
What I wanted to say was, "Your father is delusional!  He has NO IDEA how much it costs to raise a child.  He can't even figure out how much it costs to take care of himself.  If he really thinks that raising TWO children on the amount of child support he pays is viable, then he's dumber than I thought!  I could barely afford Homecoming costs in October with the amount of child support he pays in one month.  I guess you guys didn't need food or anything else that month.  And let's not forget the period of time that he did NOT pay child support.  How did you guys eat then?  The Food Fairy?"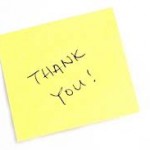 I mean, what the hell, y'all?  I just spent money and forced his kids to spend time with him, and this is how he repays me?  Really, a simple thank-you would have been just fine.